RACE CATEGORIES & PRIZES
The Run as One Singapore is at the forefront of the Singapore running scene by providing rankings in 10-year age brackets. Runners are therefore able to race and be ranked alongside athletes of similar age, and can recognised for their outstanding individual performances. The age-group rankings recognise talent of all ages. Check out the race categories of the 2020 Run as One Singapore and prizes below.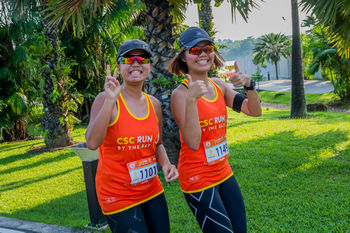 RACE CATEGORIES
Individual
12.9km
5.6km
(10-99 years old)

Overall

Overall / Non-Competitive

14-19

20-29

30-39

40-49

50-59

60-69

70+
Team of 4
4 runners x 12.9km

Male / Mixed

4 runners x 12.9km

Female

Open (16+)

Open (16+)
PRIZES

The following runners will receive one of these stunning trophies for their efforts.
12.9km distance
Top 3 fastest runners (Male and Female)

1st place in each age group

First place team (Team of 4 – Male/Mixed and Female). One trophy for each runner.
Trophies will be mailed to the winners after the event.
12.9KM
Individual

1st
Female
1st
Male
2nd
Female
2nd
Male
3rd
Female
3rd
Male

Overall

14-19

20-29

30-39

40-49

50-59

60-69

70+

12.9KM
Team of 4

1st

2nd

3rd


Male/Mixed

Female