Welcome to the new and fresh edition of the 2021 Run as One Singapore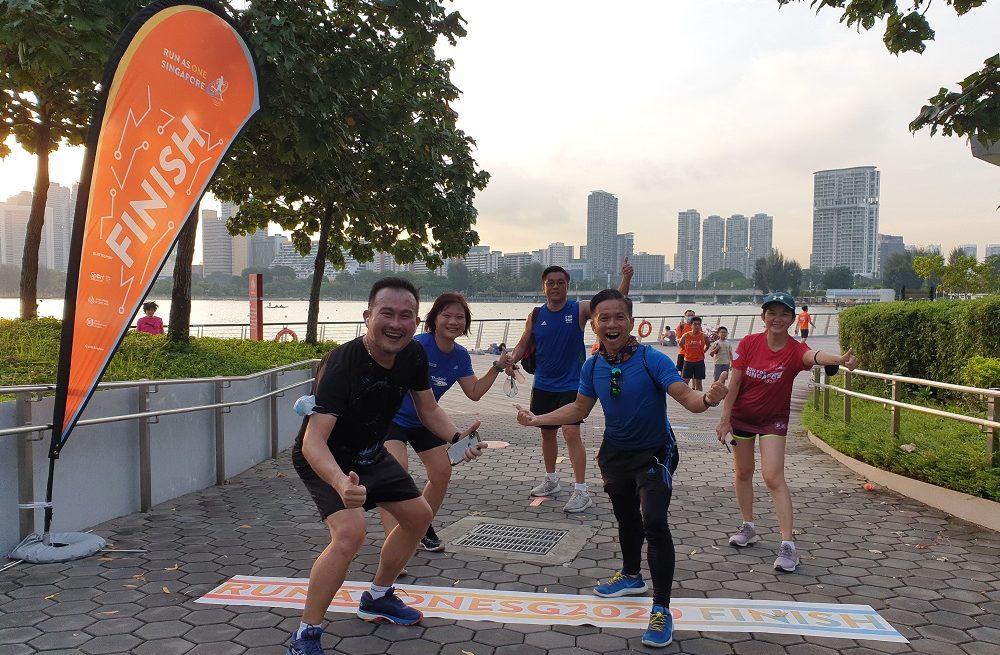 Run As One Singapore is back, and it's one you don't want to miss. Taking place on 21-30 May around Marina Reservoir, this hybrid event aims to bring family and friends together (albeit socially distanced!) for an unparalleled running experience.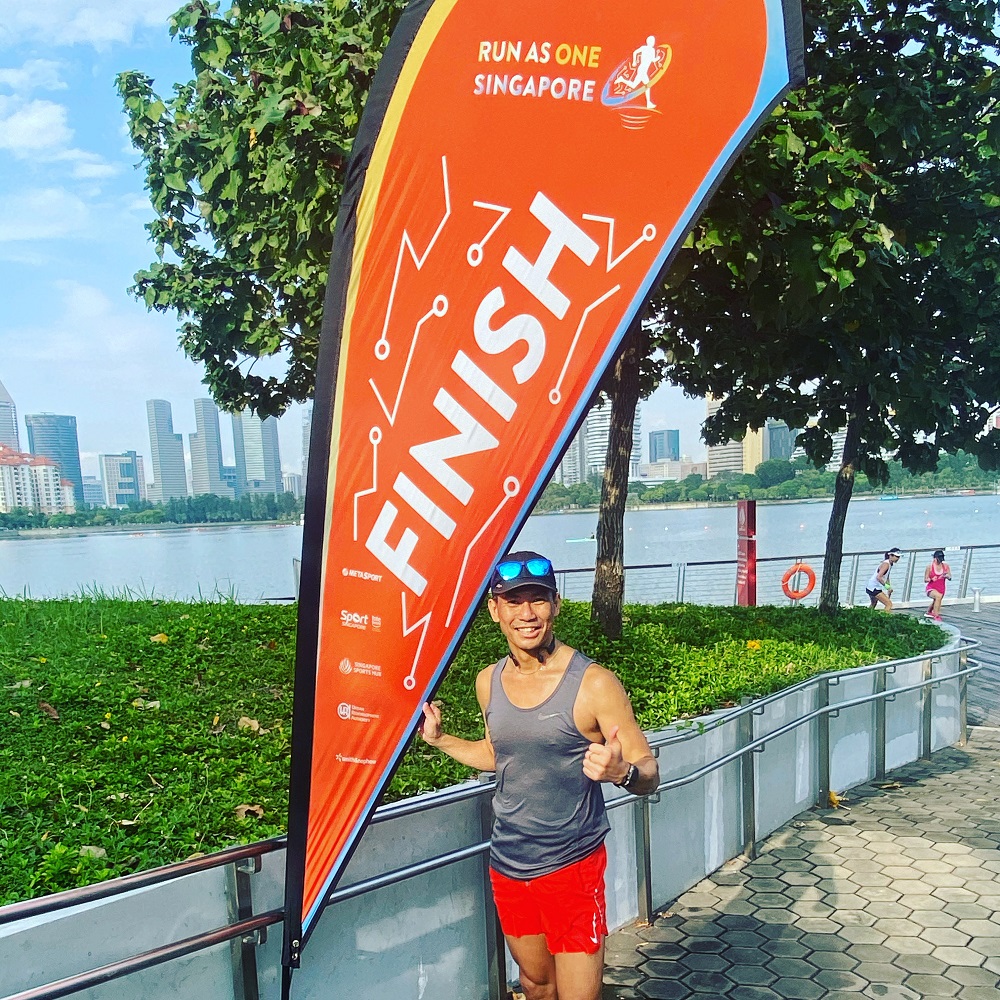 Many of you may have experienced the 2020 event. However we haven't rested on our laurels – there are new features to make this event even more fun!
Run as One Singapore offers two distances, 7.4km or 12.9km, to cater for everyone, whether you are a well seasoned athlete or not. The hybrid format allows you to run at your own time and at your own pace during the 10-day event period. This gives participants complete flexibility with the excitement of a real running competition. So, if you always longed to run with your kids, or with your siblings or friends then this is your chance to do it together.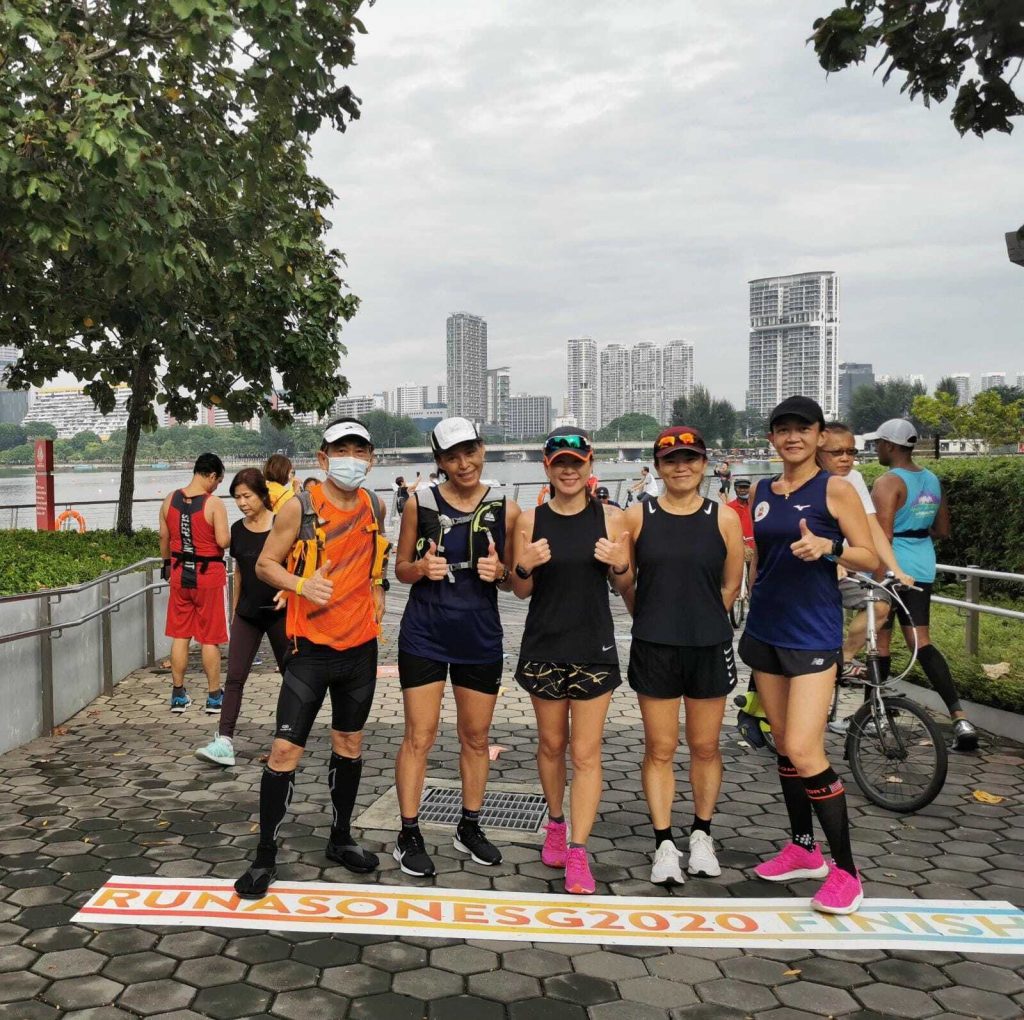 Participants will track their race with the exclusive event app, MyRaceGate. It offers audio guidance through the course, provides entertaining and informative encouragement anecdotes, and if you choose to, it can also tell you whether you are on track for your target time or if you are ahead of your chosen competitor.
An exciting addition to this year's event, is the physical finale! Post midnight Sunday 30 May, once all the results are in, the top runners in each 12.9km age category will be announced and invited to battle it out in a champion deciding run on 6 June.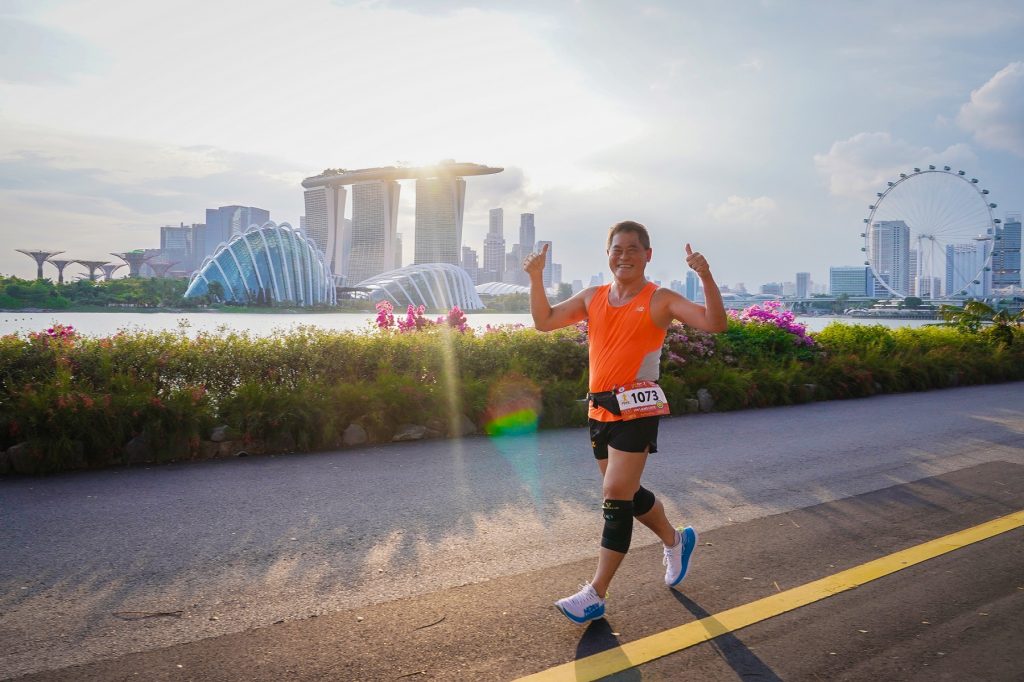 Moreover and in line with our 'green' initiatives that we developed over 2020, all Run as One Singapore participants will be able to choose their desired goodies in our new MetaSport Shop! Over the years we have been witnesses to the big amount of waste that sport events can produce and we wanted to enact change. Upon registration, participants receive MetaMiles, which they can then redeem in the MetaSport shop enabling them to choose only the goodies that they really want and need. What better way to shop?